The BKBD Ultratec Boiler has a unique tube profile design which ensures maximum heat transfer.
A generous heat transfer surface area for the specified heat input allows for maximum heat transfer through the heat exchanger whilst maintaining low NOx emissions throughout the firing range.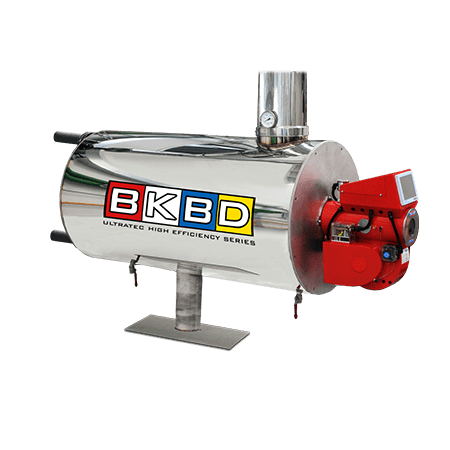 We do everything you'd expect and much, much more…
4 Pass, Parallel Flow
The 4 pass design ensures maximum heat transfer into the water and maximum condensing on the final pass of the boiler. The design of the tubes allows for a constant velocity on the fire side which maximises heat transfer but minimises the risk of hot spots or kettling. Parallel flow tubes ensures a minimal hydraulic pressure loss, meaning smaller water pumps can be fitted to the system
Patented Technology
The Ultratec boiler range has been designed with efficiency and low emissions as the main focus. This unique and innovative boiler design is Patented technology and has been made possible by the industry leading manufacturing facility we have available. Patent applied (Patent numbers GB2552523 UK & US10760820 US)
Stainless Steel
High grade stainless steel is used to ensure protection agianst corrosion and falme erosion. Using thinner materials ensures low surface skin temperatures within the boiler whilst maximising heat transfer.
Fully Condensing
The 4 pass, Wetback heat exchanger design maximizes heat transfer throughout the operation range and ensures condensing occurs during the final pass of the boiler. The Ultratec boiler range will condense at full rate at a minimum flow and return differential of 11°C (20°F) with a Flow and return temperatures of up to 90/79°C
Dual Fuel
The Ultratec boiler range has the option to fire a range of fuels including Natural gas and #2 ULSD Fuel Oil. The stainless steel heat exchanger offers high corrosive resistance to the acidic nature of the condensate produced by the exhaust gases when firing on oil. Using this material enables us to offer a 5 year warranty on oil fired applications as well as natural gas.
High Efficiency
Boiler Efficiency: 107% (European standard) / 97% (UK & US standard).
The Ultratec boiler range can operate at very high efficiency levels due to the condensing phase and the latent heat gain back in to the boiler. Our boiler is able to operate at these high efficiencies by maximising the heat exchange from the burner flame through to water by a Patented heat exchanger design.
How our boiler actually perform in real world environments!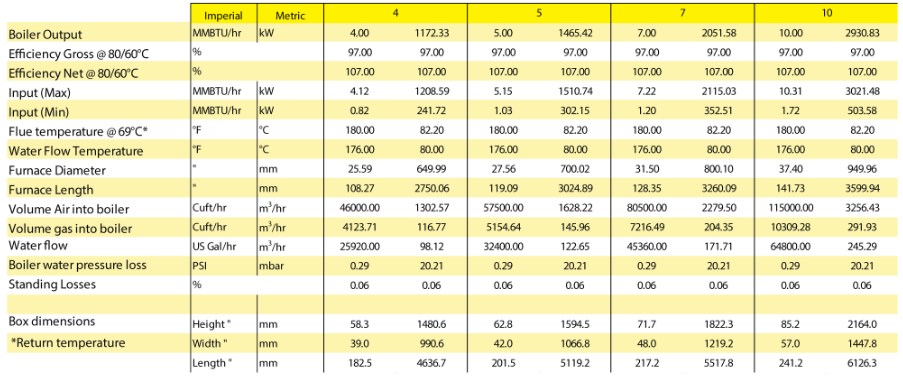 We'd love to hear about your business